Easy VCard Generator
Get your new VCard page up and running in under 5 minutes.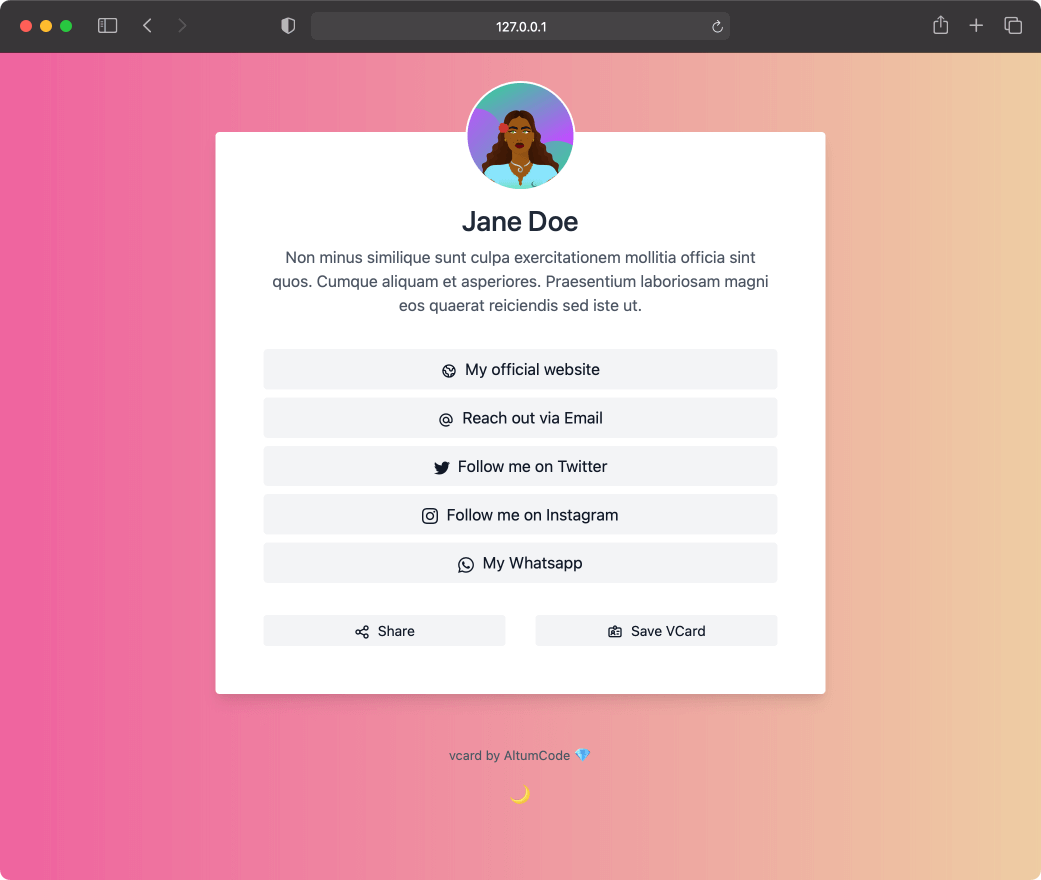 Our users created

115

vcard pages.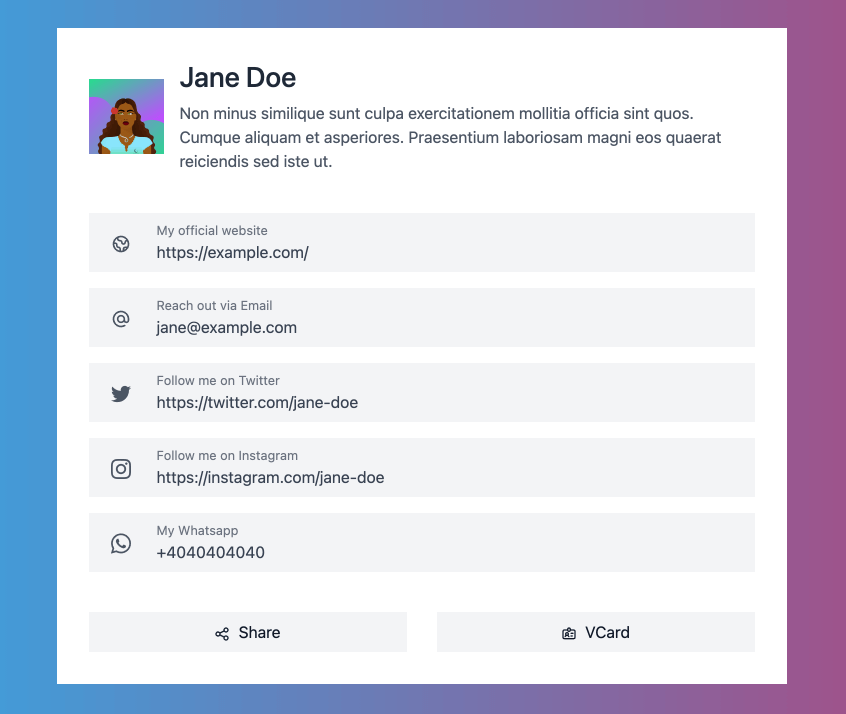 You get 4 built-in themes that you can use right away.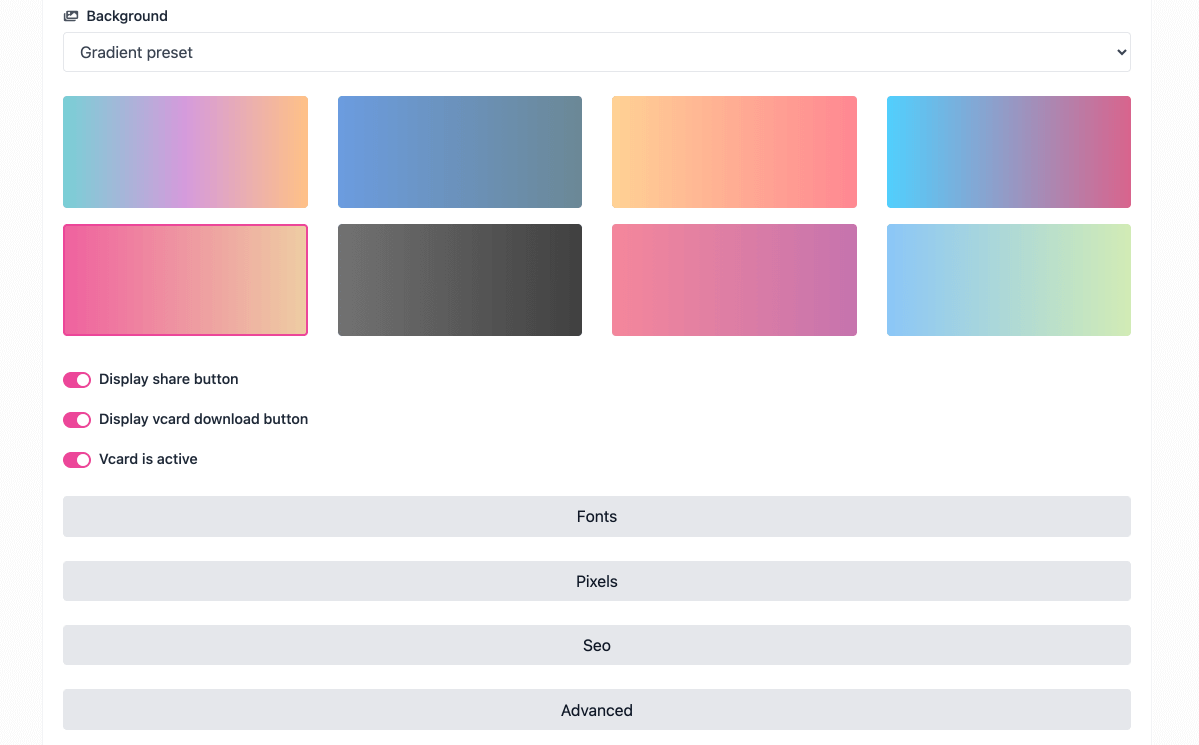 Custom logo, background, fonts, seo settings, password protection and so much more.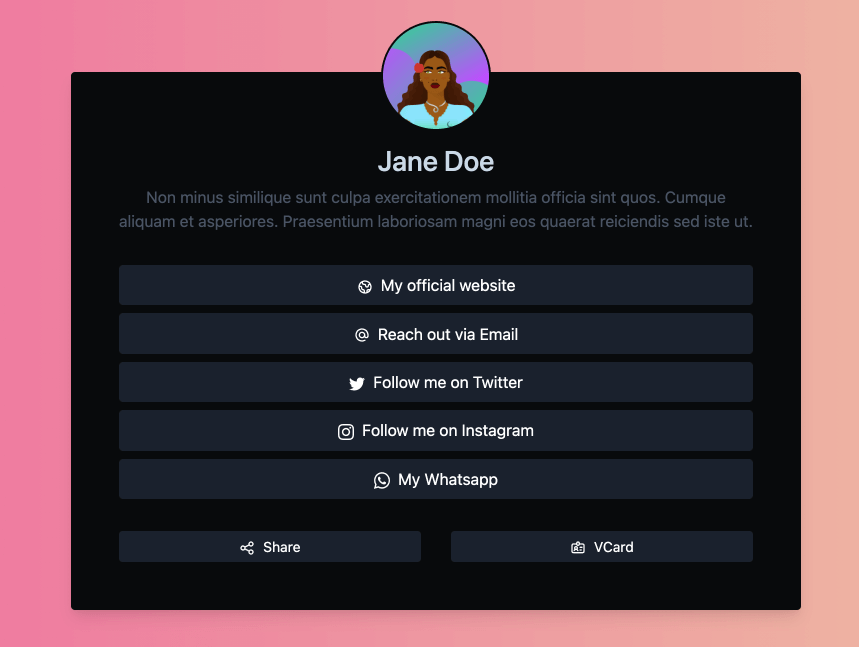 All your vcards support dark mode 🌙 as well.

Facebook, Google Analytics, Google Tag Manager, LinkedIn, Pinterest, Twitter, Quora tracking pixels available.

Easiest way to categorize your managed resources.

Connect your own domain or use our predefined ones.
Here's what people are saying
Verified testimonials from our customers.

" I love my vCard system from SmartBizCard. It let's me share and update my contact information in a single, manageable place. "

" As a consultant, I use several vCards as I have several sets of contact information. This system works great for me. "

" Being able to be reached by my employees and customers is key to me. Having the ability to have a new contact scan a QR Code on my phone and have immediate access to my contact information is amazing. "
Simple, transparent pricing.
Choose the plan that is right for you and your budget.
Free
A great place to start. You can have multiple vCards and up to 10 pieces of data (blocks) total.
7 days vcards statistics retention
Block search engine indexing
2.95
29.95
0
USD
This plan is for professionals.... giving a single person many options to be very detailed and even had multiple vCards. Ideal for the consultant.
- 6 USD
30 days vcards statistics retention
Block search engine indexing
9.95
99.95
0
USD
For the small business with up to 10 people or so.
- 20 USD
60 days vcards statistics retention
Block search engine indexing